Ep. 140 The Theory and Brief History of the U.S. Gold Standard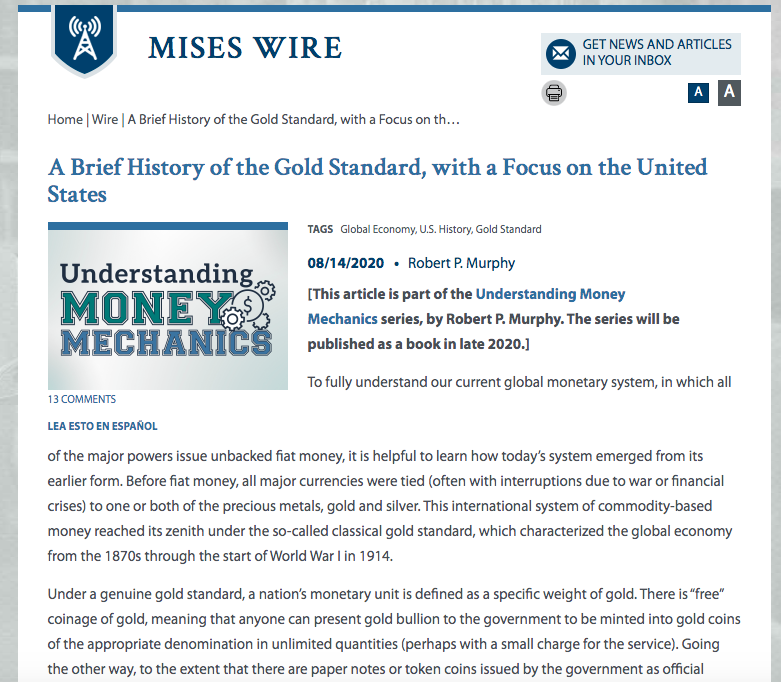 Bob explains some of the highlights of his newly released chapter for the Mises Institute book on "Understanding Money Mechanics." He explains the operation of the classical gold standard, as well as some of the issues of U.S. bimetallism during the 1800s.
Mentioned in the Episode and Other Links of Interest:
The audio production for this episode was provided by Podsworth Media.